The open credits have ended, the scene begins with an action setting. The group of men are running for their lives, 4 white men and 1 Black man.
The troubled group find themselves cornered. They scurry to a small opening in the cave, and before a valiant attempt could be made, "Slash!". The Black character is struck down, his death came quick! Not even 10 minutes into the movie.
It is almost the given in most action and horror movies. The spoken rule, that is openly discussed amongst "Black" Americans and the movie industry.
Even Black "A-List" actors are not safe from the proverbial "Chop!".
Then there are the Heroin movies. The cast are primarily white with a disproportionate number of Melanin Rich characters. These movies will feature some world ending calamity or social destruction, where the white man or woman, "saves the day". Yes, the white savior.
When there is a Black Heroin, he is; a homeless-drunk, the Spawn of the Devil or an "Undead" Day-Walker. He is more times over, created with massive character flaws.
To be fair, in the most recent Superhero movies, a lot of the known white superheroes have been cast with "Black" actors. A generous move to say the least.
One could ask, Why would a white writer, write a fantastical heroic movie about a black heroin in a predominantly melanin rich metropolis?
Where in that story could he/she relate?
So when a story is written about the riches, technologically advanced Nation in the world, led by, one of the world's most intelligent minds, in a fictitious, secretly located area in Africa, one would expect such an epic story to be created by a Black man, right? Wrong.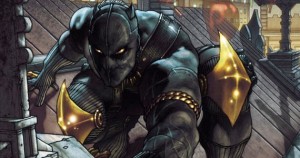 The story of The Black Panther was a joint creation of Marvel's Jack Kirby and Stan Lee (1966). This would be the first Black Superhero in a mainstream American comic. Everything about the Black Panther was original and unique from it's back story to origin.
The creation of The Black Panther had no correlation with The Black Panther Party, which formed the same year (1966).
Black Panther quickly became a relevant character and superhero in the Marvel Universe, so how could anyone other than a Black man write such a progressive story and character?
T'Challa, a prince, who had risen to King (after the assassination of his father, T'Chaka, former King and Black Panther) of one of the most powerful nations (Wakanda: fictitious Kingdom in Africa) that operated in stealth in the continent of Africa. He would rank as one of the top 5 greatest minds in the world and considered an elite superhero, even defeating America's Hero, Captain America.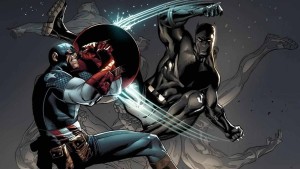 Yet, this awe inspiring story was not the creation of a Black man.
The entertainment industry have been profiting quite handsomely for several years now off of many Comic Heroes and stories.
As mentioned, some of these stories have been altered (for self – creativity and progressive direction), at times, these changes have disappointed the loyal Comic Community and others have accepted it. From minor alterations to bolder decisions, there has been plenty of room made to constantly invoke new ideas.
Such as the direction, Marvel Studios president, Kevin Feige had taken when hiring director Ryan Coogler (Fruitvale Station and Creed) on-board.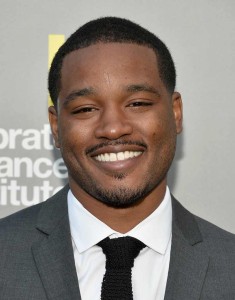 Marvel explains that Black Panther will be one of the last superhero characters to get their own stand-alone film. Feige also admits that, "He's [Black Panther] important" to the future of the Marvel Universe.
In addition to Coolger directing the film, Feige announces that Black Panther would be the first Marvel film to feature a majority black cast, with Chadwick Boseman (42) already casts' as Black Panther.
"It was important they remained faithful to the comic and the character's origins", shared Feige.
For all Marvel fans, comic/action movie enthusiasts and Melaninated People this should be promising and exciting.
One would be curious to, Captain America star, Anthony Mackie's thoughts on the decisions and directions of Marvel's selection of Ryan Coogler, as director. The actor made a statement saying, "The race of the director shouldn't factor into the decision."
"I don't think it's important at all (having a Black Director)", Mackie expresses. "As a director your job is to tell a story. You know, they didn't get a horse to direct 'Seabiscuit!'…"
Comments like these weigh heavily in the Melanin community especially when, at times, they seem slighted against a shared race. Many times the vocal party would be labeled "cooning".
What are your thoughts?
Black Panther is scheduled to be released on Feb. 16, 2018.