Why Is My Orange Green?
In order for one to understand "why", one must recognize Hybridization and be able to date this practice to ages ago.
Procedures such as Crossbreeding and Hybridizing was the practice of creating new plants and animals from two or more different wild species. The new species carried the characteristics of it's dissimilar parents, yet was unique. This enabled cultivation and control by creating or domesticating various plant and animal life. This would allow for the new species to survive in regions and various conditions that the parents could not.
For example; Wheat, what we know as wheat was hybridized. Wheat was the result of rural growth. Plant life could not thrive in this environment, and with the growth of the population, there was a demand for a "food" source that could aid in the supply, providing for the populations.
This concept may confuse, anger and frighten many. Especially when one must confront the fact that many of the foods in which we consume today, were created…"Yesterday", such as carrots or bananas. Bananas, the fruit that has become familiar in America, is less than 60years old.
When trying to identify plants, one must understand three of the main Characteristics Of A Plant: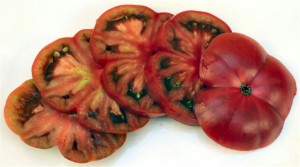 Seeds (All Real Seeds Are Black)
Roots
Leaves/Fruit
Without these characteristics there cannot be (consistent) natural growth.
Some common hybrid fruits are: seedless apples, several date varieties like kiwis, seedless pineapples, seedless citrus fruit, seedless grapes, seedless persimmons, seedless watermelons and strawberries.
Common hybrid vegetables include: beets, carrots, corn, potatoes, celery, and cauliflower.
Common hybrid nuts, seeds and beans include: cashews, oats, rice, wheat, wheat grass, soy, legumes, and most beans.
Common hybrid herbs include: Goldenseal, Ginseng, Echinacea, Chamomile, DonQuay, Aloe Vera, Nut Meg, Comfrey and Garlic.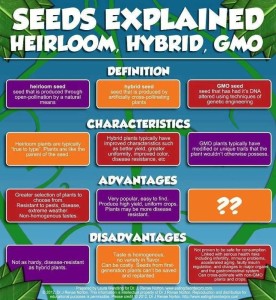 Food is medicine, which is why it is important to understand what hybrid foods are and to be able to identify them. These changes and manipulations result in the loss of it's proper mineral balance (Molecular structure) that wild foods contain. Therefore, when one consumes an ample amount of hybrid fruit, the body becomes deficient of minerals, compounded by high, unnatural sugar and starch content. These changes forces the body to absorb the minerals from the bones, into the blood to balance/neutralize the sugar, and none of this is healthy for the liver and pancreas.
Are All Hybrid Foods Unhealthy?
If an animal or plant is unable to reproduce (without artificial help), by definition, that creature is Unhealthy. When one consumes that element, at best, macronutrients are absorbed, but micronutrients are lost.
For instance, plants that grow in depleted soil with chemical fertilizers would not contain all the minerals and phytonutrients, they would normally receive in the wild. They would also be exposed to far less stress, therefore, less hormesis happens, and the plant synthesizes antioxidants along with other micronutrients.
Take A Moment To Watch And Share; Why Is My Orange Green?