"It Is Easier To
Build STRONG
Children Than
To REPAIR
Broken Men" – Frederick Douglass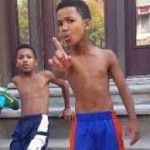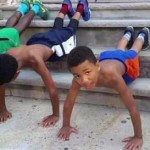 Remember this name Dermarjay Smith. This is the young 8year old boy who has gone viral with his inspirational videos, showing his fearless and tenacious approach to fitness.
He hails from Jamaica. He is touted as "The Jamaican Kid Trainer". His mindset is strong and his heart is golden. Since his video has been widely searched, Dermarjay has found himself on various morning news shows to ESPN and most recently Ellen DeGeneres.
On Ellen, Dermarjay shares why he has adopted fitness as a lifestyle and his goals for his future!
That is right! At 8 years of age…he knows exactly what he WILL accomplish!
One of these goals are to become the next "Fastest Man Alive", beating Usain Bolt!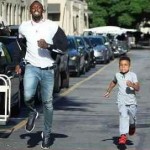 What is more touching and exciting about this interview is that Ellen DeGeneres, in her fashion, had surprised Dermarjay with a visit from Usain Bolt. This is after Dermarjay says, "he would surely beat Usain in a race".
Watch the Potential of our Future!
Share And Comment Below.