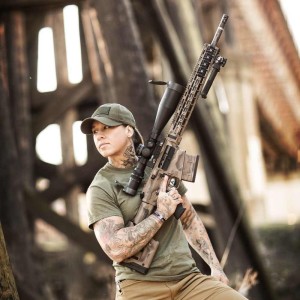 To Catch A Predator: Poachers
Despite the many accomplishments, Man has proven to be the most violent and destructive "Animal" on the planet. The abuse, waste and theft of resources around the World is astounding.
With Africa seated at the top of the list in resources in the World, it is exploited heinously by many countries and nations around the world. Increasing the wealth of these nations…without regard and prohibiting the people of this glorious continent to "eat from it's own plate"!
So there is no surprise that Africa rates equally as high with Poaching. From animal fur, body parts, organs to highly sort after Ivory. These Poachers are responsible for the illegal killing and endangering these animal's very existence. Take the Black Rhino; "since 1960 their population has been reduced by 97.6%", but change is coming!
This change is delivered in a powerful package; with the support of activist in the United States, "retired vets take part in an organization that puts their years of combat training to work", aiding the African Park Rangers. Their efforts are focused on reducing the loss and ending poaching.
The achievement will be made by VETPAW (Veterans Empowered To Protect Wildlife).
Their highlight addition is;
Kinessa Johnson: US Army Veteran.
What is Kinessa and her team's mission in Africa? Her focus is to train the African Park Rangers in areas of marksmanship, field medicine and counter-intelligence. With 187 African Park Rangers lives lost at the hands of poachers, prior to the aide, such training is crucial to everyone's survival and, most importantly, maintaining the safety and protection of the animals and Park Rangers.
Article: Click Here
Johnson and her team had set their sites on Tanzania, in March of 2015. After putting their plans into effect and due to their strong presence, a reduction in poaching activity was immediately noticed. This is why it was critical to train the Park Rangers and provide support.
Kinessa joined VETPAW because she loves animals, and because protecting endangered species is a cause that speaks to her heart. Kinessa explains, "After the first obvious priority of enforcing existing poaching laws, educating the locals on protecting their country's natural resources is most important overall."
Please take a moment to read the full article from the link above.
Also Follow @kinessajohnson on Facebook and Instagram
Photo Credit @TracerXphoto on Facebook and Instagram